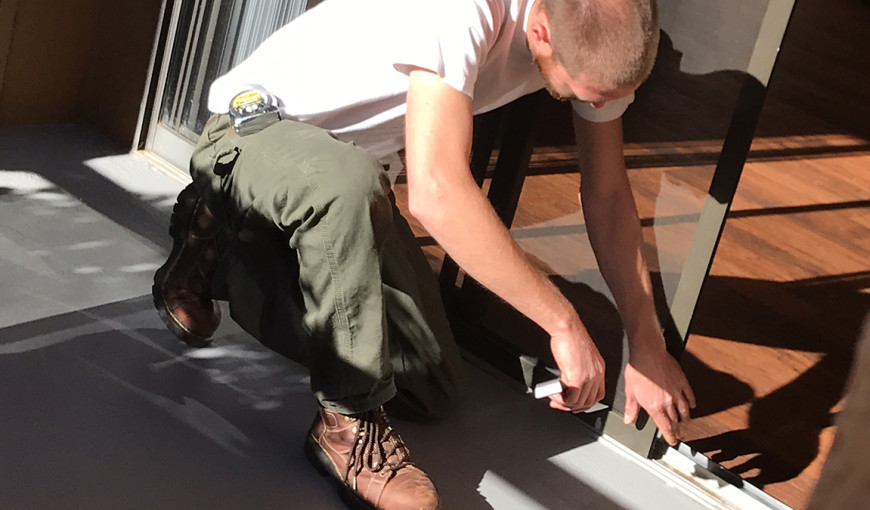 Measuring and Replacing a Sliding Screendoor

In this Mobile Minute, we cover measuring and replacing a sliding screendoor. Follow Mobile Screen and Glass on the job to measure and replace a sliding screen door.
When measuring, subtract a 1/4 inch from your measurement. This will give you an 1/8 of an inch leeway as you prepare for your screen installation. This
Corners have adjustment screws that can be adjusted to make your screen door fit accurately. Adjust a new door to help with longterm function.
For more information on measuring for screens, watch our video on how to measure for a sliding screen door.