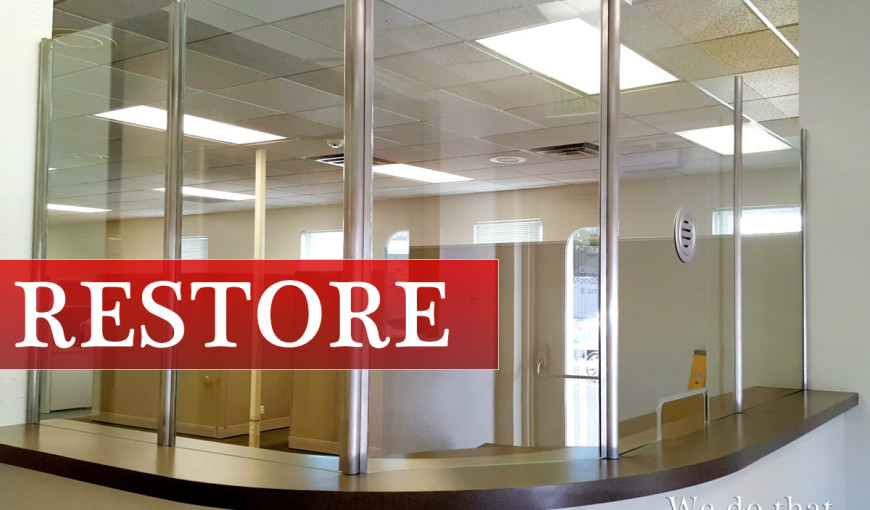 Are you Window Weather Ready?
Cooler morning temperatures and occasional showers, it's time to get those windows moving again. Whether your windows go side to side or up and down, a little regular maintenance can help your windows stay accessible. Summer heat and dust build up can effect your window's usability.
The first time you open your windows in a season change, do it gently. Everything from dust to humidity can impact your window operation. Use a brush or a blower to clear dust build up and corrosion. If your windows open side to side, remove any dust from the track with a brush or vacuum. The most important step for good operation is lubrication. We recommend a silicon-based product. Spray the lubricant along the cleaned track and move the window side to side to get the spray distributed along the rail. If you have windows that go up and down, follow the same cleaning steps, then lubricate the balance (the rails that go up and down the window's edge). Spray lubricant on the spiral/rail  and move the window up and down as you apply it.
In the case of a window with balances, if after regular maintenance the window is still difficult to open, you may need to replace the balances entirely. We can do this for you, simply by scheduling a service call. Or if you'd like to try to tackle it yourself, we have the parts you need and a step by step instructional video available on our website.
If you want to maintain the appearance of your glass, you can protect it with A-Maz Sealant. If you have water-stain build up on your shower and bathroom glass, you can remove it without harsh chemicals and abrasives by using A-Maz Water Stain Remover. This amaz-ing product is available in our showroom and can help maintain the appearance of your bathroom glass.
Here's a tip – To keep your glass from building up water stains in the first place, buy a shower squeegee. After you bathe, squeegee off the water that is left behind on the glass. This will reduce the amount of hard water build-up on your glass.
Of course, if you are looking to replace or install new glass altogether, give us a call.