Featured Mobile Minutes - Screen Repair
Measuring for a New Patio Screen Door
Installing and Adjusting A Patio Screen Door
You can Do It Yourself with parts from Mobile Screen and Glass
Learn how to Re-screen a damaged window screen
If your sliding screen door is sticking, there is an easy solution a phone call away from the pro screen team at Mobile Screen and Glass. Watch our video to see just how easy it is for one of our technicians to Adjust and Replace a Sliding Screen Door
Adjusting Glass Shower Doors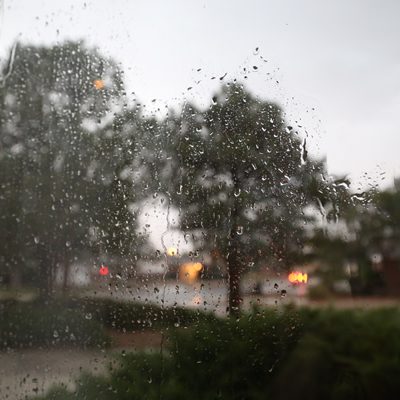 My windows are leaking!
The rains bring in the yearly calls about leaking windows. The biggest cause of window and roof leakage stems from the drought we have been experiencing. The extreme lack of moisture will test any type of perimeter seal, whether it is weather-stripping, caulking or the best designed drainage systems. If you hit those seals with a driving rain, you can bet there will be a leak somewhere. Here is a quick check list we use to help find and stop leaks before assuming a major construction or installation flaw.
Water damage above and on the sides of a window: Water is coming from above the window. Check the seal at the top of the window and where the glass meets the window frame. The roof should be checked for cracks especially when parapets are concerned. A water test may be necessary, starting with the window, in order to rule out possible penetration areas.