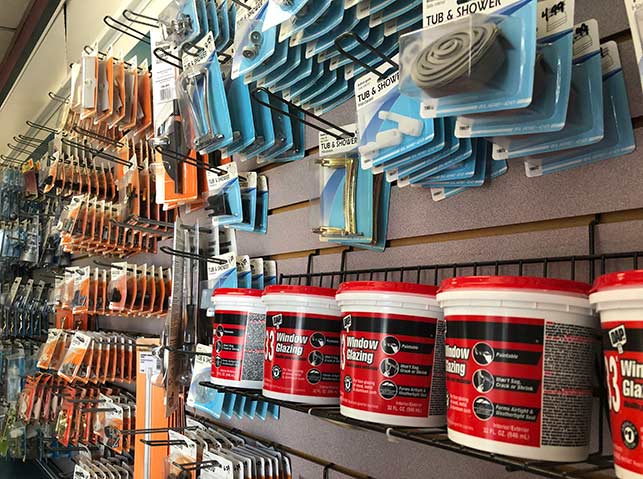 Any repair of a damaged product starts with having the right window or screen parts. Mobile Screen & Glass has the most extensive inventory of glazing beads and window parts in the state. To help you find the right part, we encourage you to bring a sample window or screen part into our store (glazing bead, window roller, lock, patio door handle, etc.) and we will do our best to match it with a new one.
We Stock Parts for Screens, Glass and more…
We literally carry hundreds of replacement parts and supplies for windows, patio doors, storm doors, screens, and all related accessories in our shop lobby. We also stock safety equipment (glasses, gloves, etc.), glass cutters, glass cleaners, and almost anything else you may need. We welcome you to come in and find what you need. In most cases, if we don't have what you need, we can order it.
If you need a visual reference for a specific part, or need to look up a product we may not carry, feel free to visit our parts/hardware vendors' websites listed below.
Strybuc Industries
Slide-Co
C.R. Laurence Co., Inc.
If you are looking to replace channel balances, here is a video on what is involved: