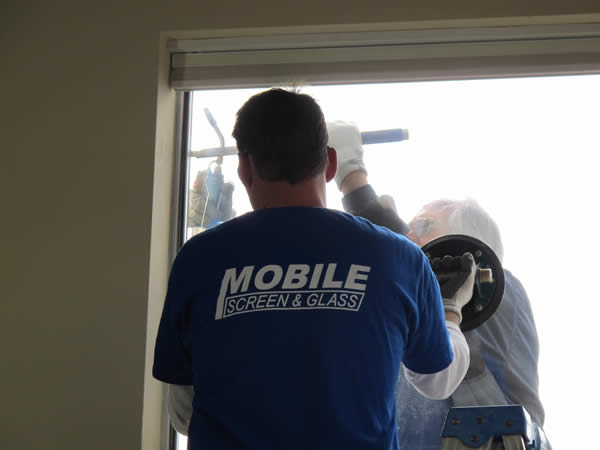 BOOKKEEPING ASSISTANT/ CUSTOMER SERVICE
Mobile Screen & Glass, Inc
8650 Indian School NE
Albuquerque, NM 87112
Salary no less than $15/hr  DOE
Part time to move into Full time
We are seeking a dependable part-time (moving into full-time) Bookkeeping Assistant. Hours and days to be determined, but most likely Thursday & Friday to start. The position is on-site.
The ideal candidate will have exceptional attention to detail, excellent communication skills and ability to work in a confidential environment. This position is in the accounting office entering payments and invoices into the accounting software system requiring a detail-oriented person. Will be collecting payments for completed jobs by phone, mail and online.
This person will also provide administrative support for the company including phone help, purchasing supplies, and other duties related to bookkeeping and customer service.
We are looking for the following skills:  
Organization and multi-tasking
Confidentiality

 

Strong basic math
Accurate in data entry

 

Excellent communication
When full time, we will offer:
Paid Holidays and Paid Time Off

 

Medical & Dental Insurance benefits
401K
Hours: 8:00AM- 5:00PM Thursday & Friday
Please send a letter of interest with references and/or resume. 
We are looking for great team members. Fill out an application below.
Mobile Screen and Glass Co. always has openings for qualified applicants. We offer a competitive pay base, health and dental insurance and a 401-k plan. Mobile Screen and Glass has always been an equal opportunity employer and takes great pride in the diversity of its staff. The combined knowledge and experience of our work force totals in the hundreds of years. Come join our family of associates that have been leaders in the glass business in Albuquerque for over 30 years. The following are career opportunities offered.
Applicants will need a minimum of 5 years experience in either residential or commercial glazing. You must have a clean driving record, your own personal tools and the ability to work with the public.
MORE DETAILS
This is an entry level position that requires no previous glazing experience. Applicants must have a clean driving record, a clean appearance, the willingness to learn and the ability to show up to work on time. You must be able to lift 50 lbs above your shoulders and be in good physical condition. MORE DETAILS
Applicants must have a minimum of 5 years on-the-job experience installing windows for a professional company. MORE DETAILS
Screeners
Applicants will require the ability to read a tape measure, use a metal cutting saw and be good with your hands. This can also be an entry level position for the right candidate. (Apply below.)
Customer Service / Dispatching
Applicants must have basic computer skills in data entry, basic math and handwriting skills and enjoy working with the public. This position requires both, phone and two-way radio skills. (Apply below.)