Why are my windows fogged or moist on the inside?
January 10, 2019

Winds and Casement Windows
March 4, 2019
<![CDATA[
Broken Glass? Handle with Caution! "The other day there was a lightning storm and my dog had a serious freak out moment. She went to run outside, but didn't see that our sliding glass patio door was still closed. There was a tremendous thud followed by the shattering of glass and a wall of shards came tumbling into our sunroom and living room. I called Mobile Screen and Glass and they gave me these tips:"
Use extreme caution, broken glass can cause serious injury. When cleaning up broken glass, ALWAYS WEAR SHOES, GLOVES, AND EYE PROTECTION*.
Barricade the area. Keep children and pets away.
Use a solid container to collect the pieces. Let a professional remove any pieces remaining in the door. We can do this repair at your home, so don't take any unnecessary risks that could cause injury.
Inspect the entire room. Glass travels. Use a dustpan and broom to collect small pieces and vacuum twice.
Have door repaired by a professional.
*It is best to allow a trained glazier to remove glass and perform cleanup. If the likelihood of falling glass presents an immediate danger, while wearing gloves and eye protection, use a long handled push-broom to push the remainder of the glass out before attempting to do any type of cleanup. This post is for informational purposes only. Mobile Screen and Glass is not responsible for any accidents that may occur while trying to follow this advice. We strongly encourage everyone to seek professional help when dealing with major glass breakage.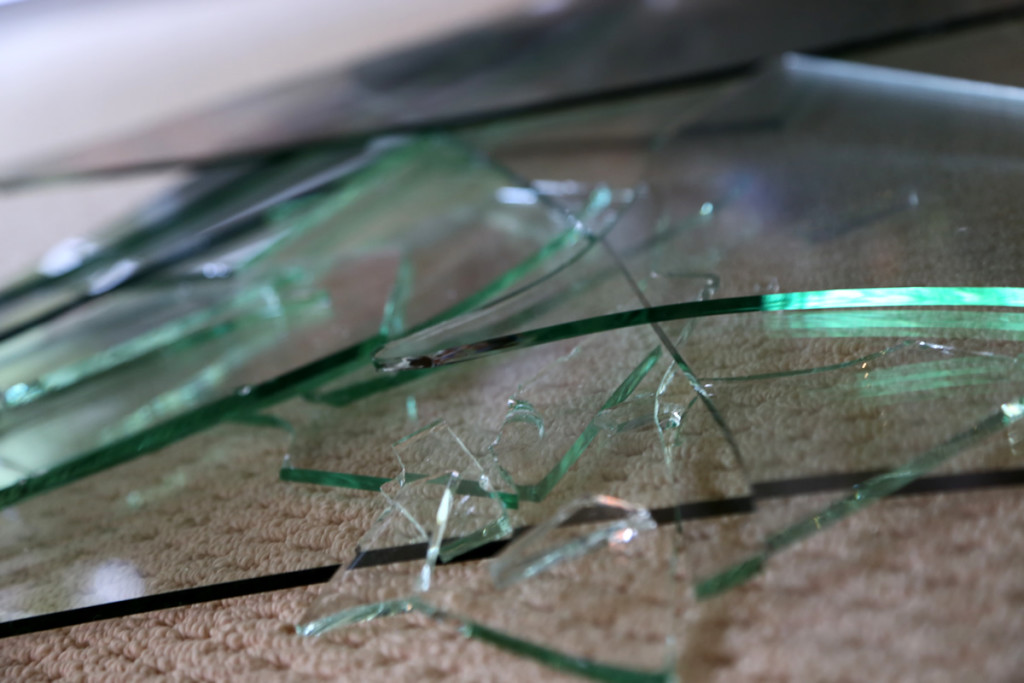 ]]>