See Your Sales Invoice for a printed copy.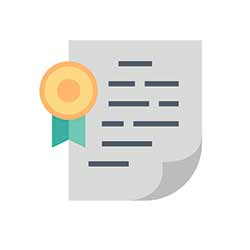 Warranties only cover the cost of installation. Repair and/or Replacement of products that were originally installed by Mobile Screen & Glass, Inc. Warranties will not cover other damage due to negligence or general misuse. Customer has a responsibility to prevent further damage by reporting problems such as a leaking window, broken roller, etc.… to Mobile Screen & Glass, Inc. CUSTOMER IS REQUIRED TO PROVIDE INVOICE AS PROOF OF WARRANTY.
Home Installations
All home installation warranties, which cover any products installed or service performed by Mobile Screen & Glass, Inc., are referred to as a "Homeowner's Warranty" as they are intended for the original purchaser only and are non-transferable without written approval from an authorized representative of Mobile Screen & Glass, Inc.
New Window and Patio Doors
5 Year Warranty on Installation. Manufacturer May be required to complete some mechanical repairs so as not to void any extended warranty coverage. All quotes for window and door installations are subject to verification of non-existent presence of lead paint.
Insulated Glass Units (IGs)
5 Year Warranty. All square and rectangular double pane glass units carry a five year warranty to include freedom from material obstruction of vision resulting from dust, debris or condensation caused by failure of the hermetic seal manufactured by Mobile Screen & Glass, Inc. Industry Standard of clarity will be used, "must be Visible from 10 feet."
Insulated Glass Units – Exclusions
1 Year Warranty. The following double pane glass units carry a one year warranty:
Units that have been altered; i.e., filming, tinting, sandblasting
Units installed in swimming, high humidity, or green house enclosures
Units installed in any type of slope glazing construction
Units cracked due to settling; i.e., stress cracks
Units constructed in odd shapes; i.e., trapezoids, circle, half rounds
Units installed in commercial and multi-family structures.
Mobile Screen & Glass, Inc. will not be liable for installations, nor costs incurred by installation, of units not originally measured or installed by Mobile Screen & Glass, Inc.
Parts and other Miscellaneous Installations and Repairs
1 Year Warranty for the following:
Parts include repair or replacement. Such parts include, but are not limited to glass door rollers, locks, sash balances, handles.
Window repairs and their parts
Storefront door repairs and their parts. Including but are not limited to closers, pivots, handles, hinges, etc.
Commercial/Apartment Installations
Sliding Screen Doors and Window Screens
No Warranty. Due to the obvious fragility of these products, there is no warranty offered on these products or their components including the screen cloth, frame, rollers, and locks. Please speak to your service technician for advice on proper care and adjustment techniques for maximum prolonged use of these products.
1 Year Warranty. All commercial and apartment glass installations carry a one year warranty on parts and labor.
YOUR INVOICE IS REQUIRED FOR YOUR WARRANTY