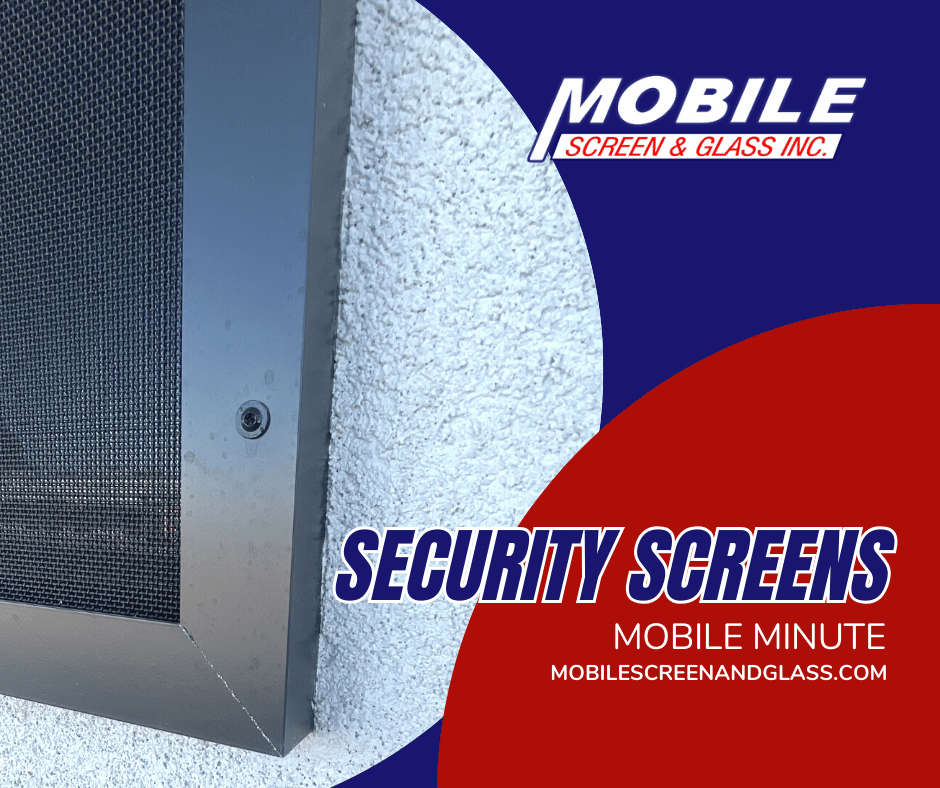 Mobile Minute – Security Screens
October 16, 2023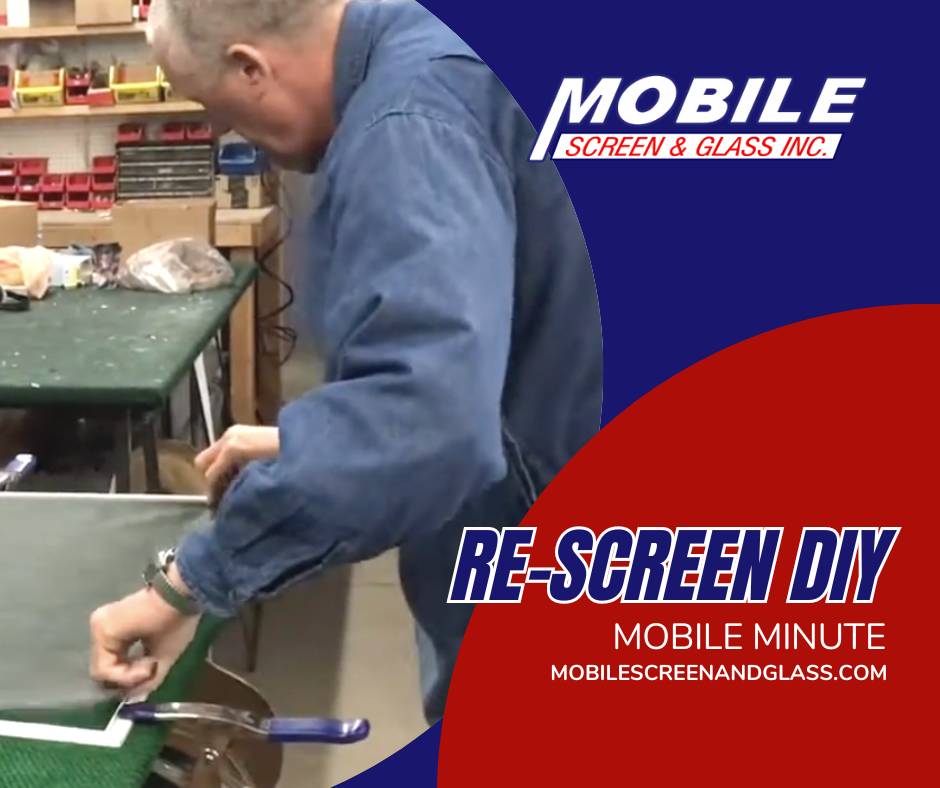 DIY Friday – Re-screen your window
November 3, 2023
Greetings, DIY enthusiasts! It's another fantastic DIY Friday, and we at Mobile Screen and Glass are back with an informative and engaging Mobile Minute. Today, we're diving into the art of replacing your window rollers. If you've been hearing that annoying screeching sound every time you slide your windows open or closed, this guide is for you.

Before we start, let's address the elephant in the room – the sash. This part of your window can be quite heavy, so ensure you're up to the task or enlist a helping hand. Remember, safety is paramount, and while we're all about saving costs, a $10 repair should not end up as a $1000 hospital bill. So, suit up in gloves, arm, and eye protection. Non-safety window glass can be quite treacherous.
Step 1: Remove the Sash
Most windows that require roller or guide replacement are the side-sliding variety. To remove the sash, slide it halfway open, lift it up, swing the bottom out slightly, then lower it gently outside the window. Walla! The sash is now free.
However, if you find yourself struggling, it could be due to either a block placed by the manufacturer for security reasons or a sagging header due to your house settling. If it's the former, simply remove or slide the block to the track's ends. If it's the latter, we advise against DIY – call us instead to take a look and give you an estimate!
Step 2: Identify Your Window Parts
Now that the sash is out, rotate it 180 degrees to view the bottom rail. Here, you'll spot either rollers or guides.
Replacing Window Guides
Older windows often have guides that snap out of the bottom rail. Use a small straight blade screwdriver to gently pry them out. Once done, snap the new guides back into the bottom track with a light tap from a mallet.
Newer windows usually have guides secured with a screw. Simply remove the screw, lift the guide out of the bottom rail, replace it, and secure it snugly with the screw.
Replacing Window Rollers
The process for replacing window rollers is strikingly similar to that of the guides. Some snap in, while others are held in place with a screw.
And there you have it – your quick guide to replacing window rollers and guides. Remember, if at any point you feel overwhelmed, don't hesitate to call us for professional assistance. At Mobile Screen and Glass, your safety and satisfaction are our top priorities. Until our next DIY Friday, happy home improving!